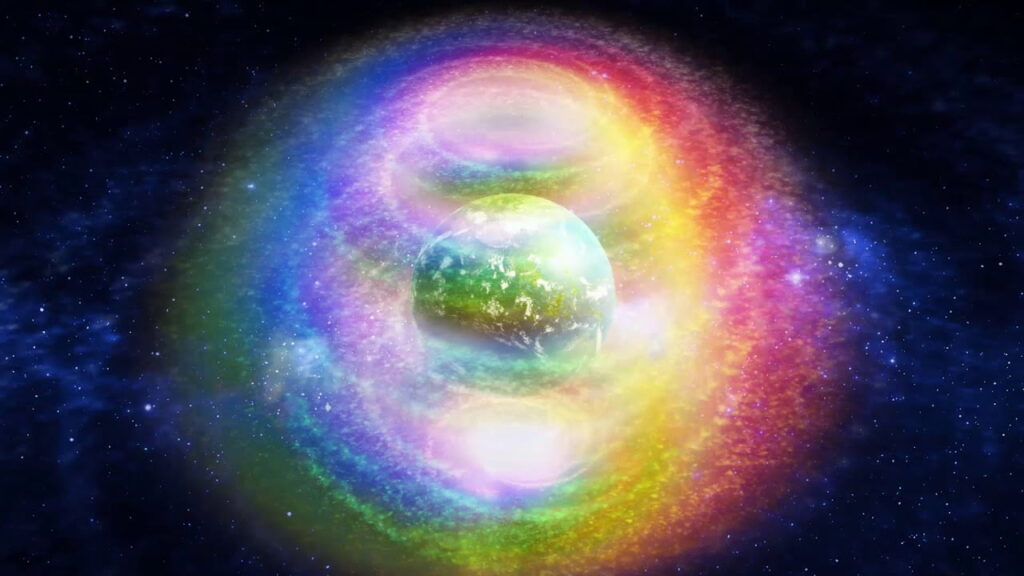 Therese Zumi Sumner
TZ here; One member of the 'Sisterhood of the Rose' group Mary B mailed this suggestion a few days ago and the picture has remained in my mind and so I want to share her suggestion with PFC readers. You need to press the link provided to see this beautiful video in motion. Here is Mary's message.
"I found this on the 2012 portal blog and thought that this would be a great way to support the light forces.
In order to energetically assist the light forces in the current purification (until the beginning of March), which extends to 3 earth radii from the center of the earth, we can visualize a rainbow vortex (from welovemassmeditation) in this area.
Such visualizations create multidimensional bridges for the light forces.
https://4.bp.blogspot.com/…/Rainbow%2Bvortex%2Babove%2BEart…
If you highlight the above link by pressing the left button on the mouse and dragging the mouse to the end of the gif, then right click on your mouse while on highlighted area and then you can select open link in new window then go to the new window and right click on the picture of earth in brilliant colors and click Set as Desktop Background. You will change your computer screen to show this image. Then you can visualize and create multidimensional bridges for the light forces every time you look at the screen.
Victory of the Light. Mary"
*
https://prepareforchange.net/2018/02/11/a-simple-and-beautiful-way-to-help-support-the-allied-light-forces-at-this-time-10th-feb-2018/