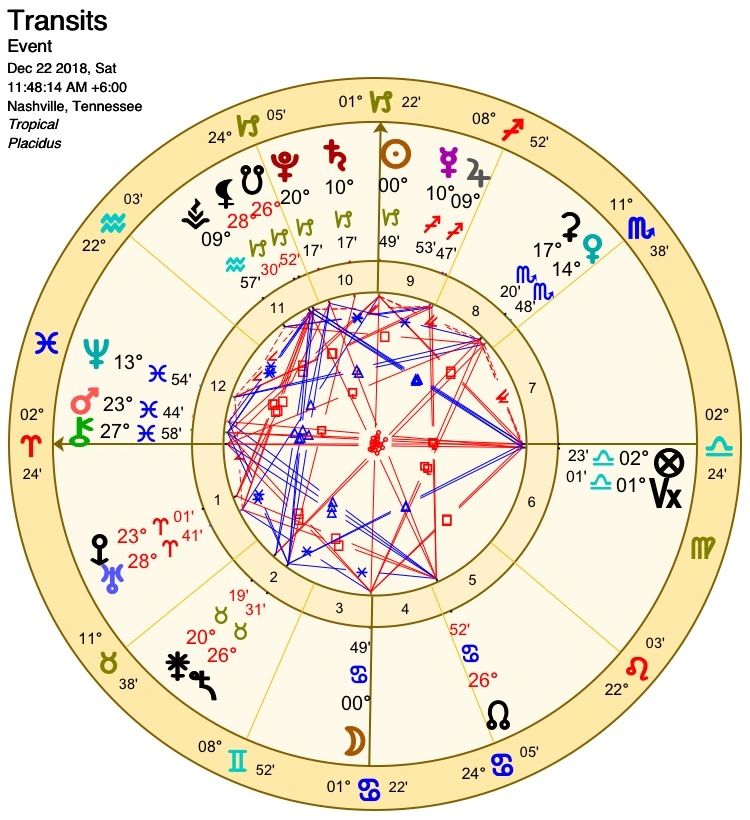 For those who like to follow the stars and the information they provide. This could be an interesting week and perhaps more so for the weekend.
Information provided by: mallorykeyastrology.com
Full Moon and Winter Solstice in same weekend! Wow!
Dec. 21 is Solstice and Dec. 22 is Cancer Full Moon.
Can't ignore the fact that this is a Powerful Point in time to end 2018!~~~
Here are some quick points to consider:
Winter Solstice it's the shortest day/longest night in northern hemisphere. Ancient ceremonies happen at this point in time..wonder why??
Full Moon is in Cancer at Zero Degrees. A New Start, new beginning, a reboot! And letting go of old thought patterns, habits, ways of being—time to Let That Sh** Go!
(You have permission from the Universe to Let It Go this time! Maybe give it a Try..and turn to something that brings peace, joy, and love for Self.)
Venus Trines Neptune this weekend. Love, beauty, securty, in positive connection to a creative spiritual Neptune. Absolutely, Another reason to let go of old thought patterns, negative habits, people, and places that no longer serve you… Bump up to a higher Vibe with these two!
Jupiter will be conjunct to Mercury. A Vast Abundant planet to the communication planet both is Sagittarius…interested in Truth! What Truths will be revealed in a Big Way?!
Words to consider: Allowing, Surrender, Love of Self…whatever is showing up in your life is a reflection of something your thinking, feeling, or holding on to. It's showing you an opportunity to reconfigure and heal and let go of the burden! Ask higher self for assistance..then listen.
See what departments of your life these aspects will be energizing in your life…Look at the houses these planets and celestial bodies will be in your chart.
Happy Holidays and many Blessings to All!
Lots of Love..