ARCHANGEL METATRON  via  ANNA MERKABA   –   ABUNDANCE GUIDE PART 3   –   5D THINKING – INTENTION vs. EXPECTATION – UTILIZING THE LAW OF ABUNDANCE   –   4-24-17
Greetings Everyone! Today I would like to share with you the last part – Part III of "How to Attract Abunance into Your Life" The following article is taken from my book MISSION TO EARTH – A LIGHT WORKERS GUIDE TO SELF MASTERY. 
https://sacredascensionmerkaba.com/2017/04/24/abundance-guide-part-3-aa-metatron-5d-thinking-intention-vs-expectation-utilizing-the-law-of-abundance/
HOW TO ATTRACT ABUNDANCE INTO YOUR LIFE.
The difference  between those who are successful and those who are not, is not the amount of money that they start out with, it is not the education, it is not any of the external factors, it is the ability to TRUST your own self, and BELIEVE in your own ideas and ALLOW the success to freely come your way.
There are hundreds of thousands of books written on this topic, however, I will only speak from my own experience. There is absolutely NOTHING that is stopping you but YOUR OWN SELF.
The idea that someone is to blame for your circumstances is futile. It does not work, it never did and it never will. Blaming others, be it your parents for not giving you enough education, your boss, your wife or husband, your friends and even the government will not do ANYTHING good for you. You will continue to marinate in a jar filled with doubts, fears, hatred, anger, despair, etc., and is that really what you want to keep doing for the rest of your magnificent life?! I say NO! I say it is time to take back YOUR POWER.
It is simply FALSE that there is something that you cannot do, everyone is capable of achieving that which they have come here to do. You have absolutely NO EXCUSES to not succeed in what you have come here to do, unless of course your journey does not involve success and freedom, but suffering and pain. Though, that doesn't seem likely as you wouldn't be reading this here article right now.
STEP 1- UNDERSTANDING: So, having said that, lets get down to the steps you need to take. The number one rule of welcoming anything into your life is to understand this fact : ENERGY FLOWS WHERE YOUR ATTENTION GOES. THE UNIVERSE DOES NOT UNDERSTAND THE DIFFERENCE BETWEEN WHAT YOU WANT AND WHAT YOU DO NOT WANT.
Whatever you focus your attention on is what it will deliver to you. If you sit there for example and fret that you don't' have money enough to pay for this and that, the universe will work really hard to deprive you of any further income, because it thinks that this is precisely what you wish to experience. If you have put yourself into a state where you constantly think that you cannot afford something you will end up living this way for the rest of your life.
You MUST CHANGE YOUR THINKING! That is not to say that you should run out and start buying expensive items that you want. But that is to say that your THINKING must change in regards to money. If money is what you are looking for then you should focus on the fact that money is very easy for you to receive, that you CAN afford to get this and that item, you simply CHOSE not to do so for the time being.
Natalya Ankh's Abundance Disc – Increases the flow of love, prosperity, and wealth into your life.. Helps to remove your abundance blocks. For more information please click here. 
STEP 2 : THE VISION: Setting long term goals and achieving them is easier than you think. However, you MUST envision everything in the most minute details, you must feel yourself, see yourself sense yourself being in the place of your dreams. Say you want to be a successful writer. You must completely and fully examine within your own mind, what it feels like to be that writer, what are you doing, what is your life like, where are you living, what type of house is it, etc., etc., to the tiniest little detail. And once you fully and truly unleash your IMAGINATION, and FEEL yourself there, you then must step back and ask yourself a question "AM I HAPPY HERE? IS THIS WHAT I WANT?" If the answer is YES you are ready to proceed to step #3
STEP 3- ACTION, once you set in your mind what you want, you now know that there's a tiny little bridge for you to get there, you just need to pull it to you, just close that gap. In order for you to get there, the universe will conspire to make it happen.
YOU MUST START PAYING ATTENTION TO SYNCHRONICITY.. meaning, if you are sitting by your computer reading this, and all of a sudden you see that something is happening outside your window and you FEEL the PULL to quit doing what you are doing and run to the window and take a look or walk outside even if it seems ridiculous to you, you should take that step. The reason? Simple.. perhaps at that moment in time with the same pull another person who is the link to your success is also going to be there, you two will meet and this piece of your success puzzle will be complete and you'll move onto another. Take every opportunity that life presents to you, don't over analyze anything, follow your intuition and your heart, even if it seems strange and odd, even if you've NEVER done this or that before, none of it matters, just the mere fact that you are being drawn to do so, is the indication that you are on the right path to your success.
STEP 4: LET GO, ALLOW AND KEEP WALKING – THERE ARE NO OBSTACLES ONLY OPPORTUNITIES. Even if at first you are up against what seems like obstacles to you, even if there is something that is not going quite right, don't look at it as obstacles but opportunities, clearly the universe is stirring you in the right direction. If however, you feel that your project is exhausting you and you are really not happy with it, you should not proceed. In order for anything to be successful you MUST be fully and completely IN LOVE with this idea, you must enjoy it, if you do not, then it is not for you.
If on the other hand you are exhilarated by your adventure then do not give up even in what seems like "dire" circumstances but seek out innovative ways of getting everything done.
And remember, you already achieved everything you ever wanted, remember that there are infinite timelines that are running parallel to each other, where everything that you wanted has already manifested itself, the point now is to MERGE with your OTHER self CONSCIOUSLY and walk on the path of success.
LIKE attracts LIKE and you are to remember that what you feel and think.. is EXACTLY what you will get from the universe. So monitor your thoughts carefully get rid of limiting ideas about yourself, about others, about the world, see everything as a gift and recognize the divinity of everyone involved in your project, understand that you are never doing anything on your own, you are always and constantly supported by the universe and all the living beings around you, even this articles is here to support you, and you will be on your way to incredible success. No matter where you are in life YOU ARE IN CHARGE!!!
Below is a channeling that I did for someone else, I feel that this information pertains to every one of us:
"And so, first let us take you back in time to when you were a child, we are going to ask you to do something with us, for that you must fully and purposely connect with the divine in order to bring back the information that you are fully aware of, look into your heart and relax, sit down and breathe deeply, now close your eyes and think of when you were seven years old, what do you see, who are you, what are you doing, what is on your mind, what are you passionate about. Remember what you are feeling, seeing and sensing, now open your eyes and write it down.
Now that you know exactly what you have come here to do, and you have remembered what it is that you wish to be, it is now time for us to take you into the future. We ask that you sit down again and visualize your future, completely as you wish it to be, fully connect to yourself in the future and see how do you feel being in a position that you have imagined for yourself. Are you happy leading the type of life that you are desiring at the moment, are you fully connected with the divine, are you feeling that you are indeed fulfilling your life's mission? If so, if you are completely at peace and happiness then you have found your new vocation.
Now, with all your might, with all of your intention think to that moment, remember it and carry it within your minds eye for the next 2 weeks. Savoring every moment of your new life, remembering it, sensing it, feeling it, living it in your minds eye. Put all of your concentration efforts into being at that moment in time, focus all of your attention on the moment that you are finally living out your dream. Think only of what you WANT and not what you don't want. Remember the universe does not understand the difference between what you wish for and what you wish to avoid, all the universe picks up is that you are concentrating your mind on a particular idea, and it will quickly jump into action in order to manifest it into you reality.
And so, after two weeks, you are to completely LET GO of this idea. Allow it to float out into the universe into space, to GOD to Your own higher self and relax knowing fair well that from this moment on, everything that will be happening to you is only going to be brining you closer and closer to your dream.
And now… ALLOW.. allow us to do the work for you, allow us to present you with a variety of circumstances and opportunities for you to quickly get to that future that you have envisioned for yourself.
BELIEVE.. that everything is possible, truly and completely with all your might believe it.
ACT.. Now that you have put all of your ideas out into the universe and you are completely open and ready, you are to ACT on the opportunities that will be presented to you by the universe in order to get you where you wish to go to. Look for synchronicities, listen to the gentle universal flows, hear the melody of abundance that unfolds before you. Understand that EVERYTHING that happens in your daily life is happening indeed for one, and one reason only to help you arrive at the destination of your dreams – ABUNDANCE.
"Know that we are with you every step of the way. Know that we are listening to you and guiding you, and finally hear our communication with you by paying attention to the events that are unfolding before you."
Abundance Disc – Increases the flow of love, prosperity, and wealth into your life.. Helps to remove your abundance blocks. For more information please click here. 
And for some of you during this time Natalya Ankh's new Abundance Disc may come in handy. The name speaks for itself. It is about helping you to draw in abundance energies into your life so that you can use them to create what you wish. Filled with the loving energies of various celestial deities, this powerful tool should assist you in attracting the type of change that you wish into your life. This is a gorgeous disc and is something that you would showcase for all to see. It should be placed in a prominent location either in your home or office. To learn more about the Abundance amplifier disc please click here.
Stay steady, stay grounded, stay in the NOW! I love you all so very much and am sending you the love of UNIVERSAL proportions! 
~Anna Merkaba – Distant Energy Healer- Channeler – Lightworker. For more channeled messages to help you on your journey to self discovery visit : Sacred Ascension – Key of Life – DISCOVER YOUR TRUE SELF THROUGH THE VIBRATIONAL MESSAGES FROM BEHIND THE VEIL–https://sacredascensionmerkaba.wordpress.com/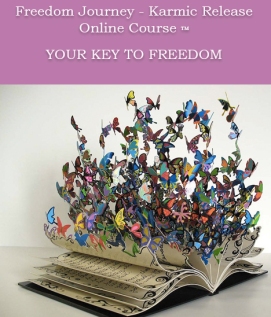 The Freedom Journey – Karmic Release Online Course is now available for all of you to partake of. I have been working on this course for nearly a year and am truly excited to introduce it to you.The reason that I have put this course together for you is to give you the tools not only to understand what karma is, not only to get yourself off the Karmic Wheel of Life, but to find the FREEDOM of thought. This is a life changing course, a course that should help you move away from the outdated belief systems of your parents, grandparents, society, etc., and help you to find your own inner voice, the voice of truth.This course will help you shed the layers that you have allowed yourself to be encapsulated into by your upbringing. It will help you to dive deep within and release all the triggers that are holding you back from aligning yourself with the life that you are meant to live! This course will help you unlock the mystery of your heart. Get to the bottom of your issues, and let it all go.
This course will help you to "strip naked" if you will, get into the void, start from point zero, and spiral into a completely new reality. Ushering tremendous changes in the way that you view yourself and the world that you live in. If you are ready to move away from the "Karmic Wheel of Life", from the "Karma" that you have created and fully immersed yourself in. If you are ready to reconnect with your higher self. If you are ready to take ACTION and fully participate in this process. Then this is the course for you.
Freedom Journey – Karmic Release is a course of ACTION. So, if you are ready to take your power back into your hands I invite you to join me, Archangel Michael and Archangel Metatron as we dive together into the "mysteries" of Karma, clearing out all the misconceptions held in relations to this subject and together find "the order within the chaos" of misunderstandings, misconceptions and flat out lies in regards to you, your life, and your Karma.
I invite you to learn more about this course by clicking here, and if you resonate with it, join me on the journey of self discovery!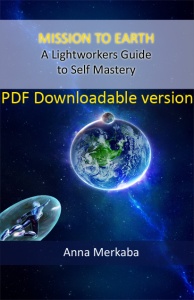 P.S. To help you on your journey I have written and published a book. It is now available for all of you in both hard copy and digital form. It is called "Mission To Earth – A Light workers guide to self mastery". In it I explore topics such as: Why you are here and what you are doing on earth. How Starseeds get to earth to begin with. Why you feel the way you do. How to communicate with your guides. How to discover your life purpose. How to release everything and let it go. How to reprogram yourself in order to fully connect with your true essence. How to release old thinking patterns and institute a new reality into your life. How to change your life and make it what you want it to be, and most importantly how to find a link back HOME! There's a lot more that I discuss in this book. I invite you to join me on this journey of self discovery as we explore together the "HOW", the "WHY" and the "WHEN". For more information please visit : https://sacredascensionmerkaba.wordpress.com/books/
~Anna Merkaba – Distant Energy Healer- Channeler – Lightworker. To book a Healing Session with Anna
and for more channeled messages to help you on your journey to self discovery visit : Sacred Ascension – Key of Life – DISCOVER YOUR TRUE SELF THROUGH THE VIBRATIONAL MESSAGES FROM BEHIND THE VEIL–https://sacredascensionmerkaba.wordpress.com/
Please note: The author of this website and its assigns are not responsible in any way shape or form for any actions taken by individuals reading these posts. The information provided herein is for information purposes only and does not constitute as any medical advice, whatsoever. Therefore the author and publisher of this site assume NO responsibility for any individuals' interpretation or use of the information provided herein.