ADAMA OF TELOS, MOUNT SHASTA, CALIFORNIA
*
*
http://www.ashtarcommandcrew.net/profiles/blogs/adama-s-tip-to-spread-your-wings-and-fly-in-the-coming-weeks
*
Adama of Telos:
"Greetings, Beloved Ones. We are most joyous to connect with you here, today, and we send you our utmost Love from the heart of Telos.
You are at a very important point of humanity's evolution right now.
At this very moment, you are in a powerful energy field that allows you to decide the direction of your experience.
You have the opportunity to either spread wings and fly or to remain on the ground and take flight at a later point.
Which one will it be for you?
If you feel more comfortable to remain on the ground and keep things the way they currently are, you are welcome to do so. You will have the opportunity to take flight later, as you have your own timing for things and your Higher Self has placed a few more opportunities in your path to accelerate things in your life.
The decision to remain on the ground might cause you though, to observe the work and life of others to take off in profound ways. Know that you will have the opportunity again, at a later point.
If you know in your heart that you are meant to spread your wings and fly now, your accumulated desires for Purpose, Ease, Love, Abundance and Wellbeing, will be able to enter your reality in a bigger and more successful way.
As you are forced to take a closer look at these possibilities during Mercury Retrograde, you will be able to release any fears, blockages, old beliefs and limitations, before things truly take off for you.
If you are ready to spread your wings and fly, be prepared to step outside of your comfort zone. This will require trust on your part. Trust in your Higher Self being the guiding light and all knowing wisdom.
Your Higher Self is being expressed in many ways. You call these aspects Angels, Ascended Masters, Guides or Galactic Beings of Light.
The more you are interacting with these higher dimensional aspects, the easier it will become for you to truly enjoy this expansion of all good things.
Not sure, which path to take?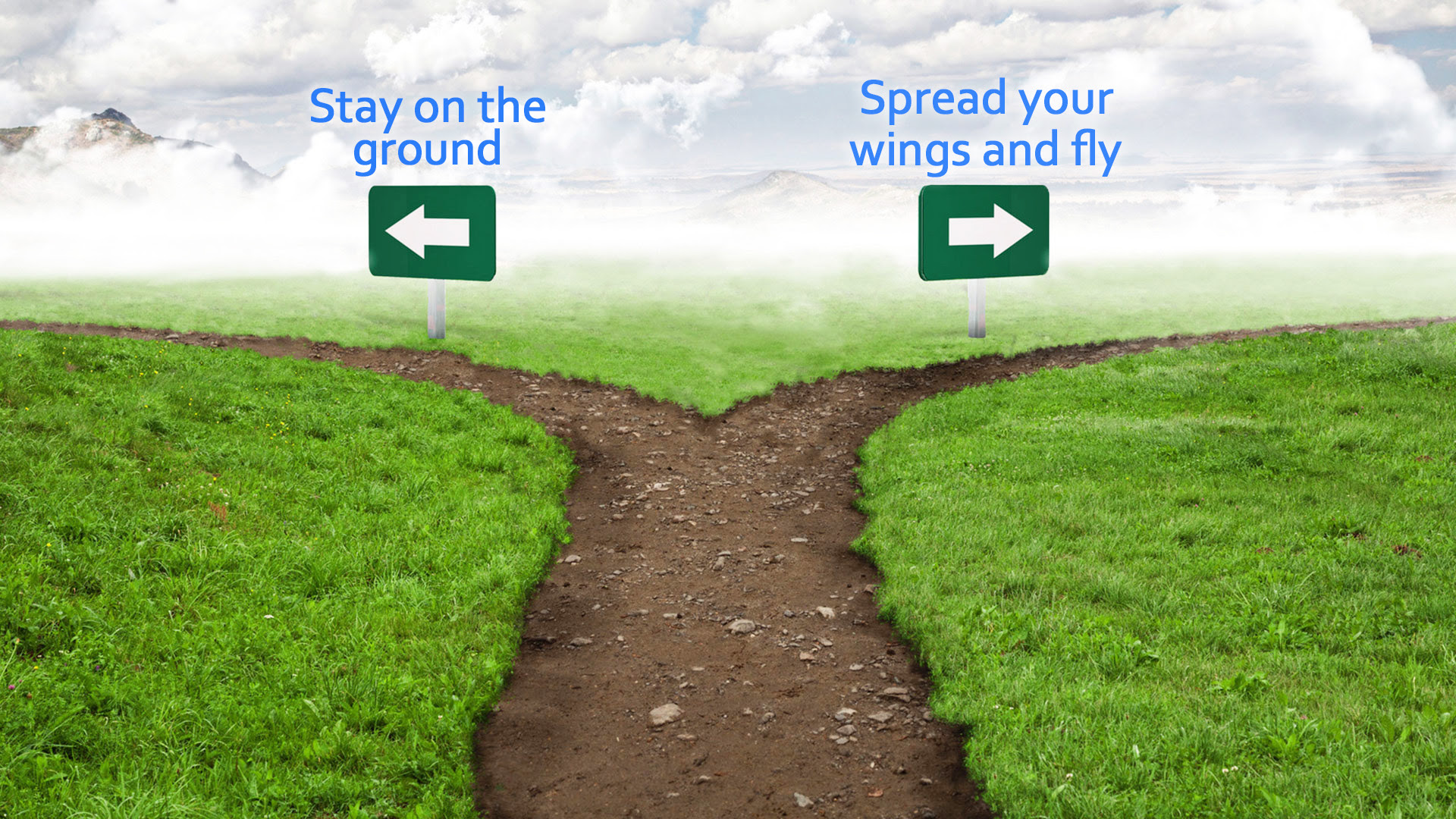 After reading through this short exercise, we invite you to take a deep breath and close your eyes, to receive your answer:Imagine that you are on a beautiful path in nature.
The sun is shining and in front of you is a butterfly dancing in the air.
As you are walking on this path, you come to a fork in the road.
There is a sign post, with one sign pointing in one direction that reads:
"Staying on the ground"
and the other sign reads:
"Spread Your Wings and Fly"
Now, one of the signs might light up and the butterfly is flying in the direction of the sign that is glowing brighter.
See yourself following the butterfly and as you continue walking, watch the entire path being filled with light, joy, love, ease, fun, blessings, collaboration, success, well being and abundance.
When you feel complete, open your eyes.
If you were guided to stay grounded, there is nothing to be done on your end. Your life will continue the way it currently is.
If you were guided to spread your wings and fly, it is time to connect with your Angels, Ascended Masters, Guides and Galactic Family of Light to assist you with releasing any old beliefs and limitations and to guide to further for your next steps.
Once you've done this process, watch your life take off in ways you've always dreamed of.
You are carried on the wings of Angels, to bring forth The New Earth.
Know in your heart, that you are always surrounded by your Angels, Ascended Masters, Guides, Galactic Families of Light and yes, also by your family and friends in Telos – and always will be.
Dear Ones, we are walking with you on this journey and you are loved beyond measure – always.
I am your brother Adama of Telos."
Thank you, Adama! 🙂